In Xi'an, China, the countries cultural heart, you'll find something strange. While the walled city has modernized with the times, nestled within its walls is the world's largest ancient imperial tomb complex, and inside that tomb, you'll find an unmoving army.
The Terracotta Warriors are a UNESCO World Heritage site, and the site sees over five million visitors every year. The warriors were built to guard the final resting place of China's unifying emperor, Qin Shi Huang.
From the moment you enter Xi'an, you'll know about the warriors – souvenir stores throughout the city are covered in tiny figurines and pictures of the warriors. Outside the temple, you'll find opportunities to dress up as emperors and empresses, or as a warrior.
When you're ready to go in, you'll have to go through intense security – like you do at the airport, to prove you haven't got anything dangerous on your persons. Then, you travel to the terracotta warriors in small cars.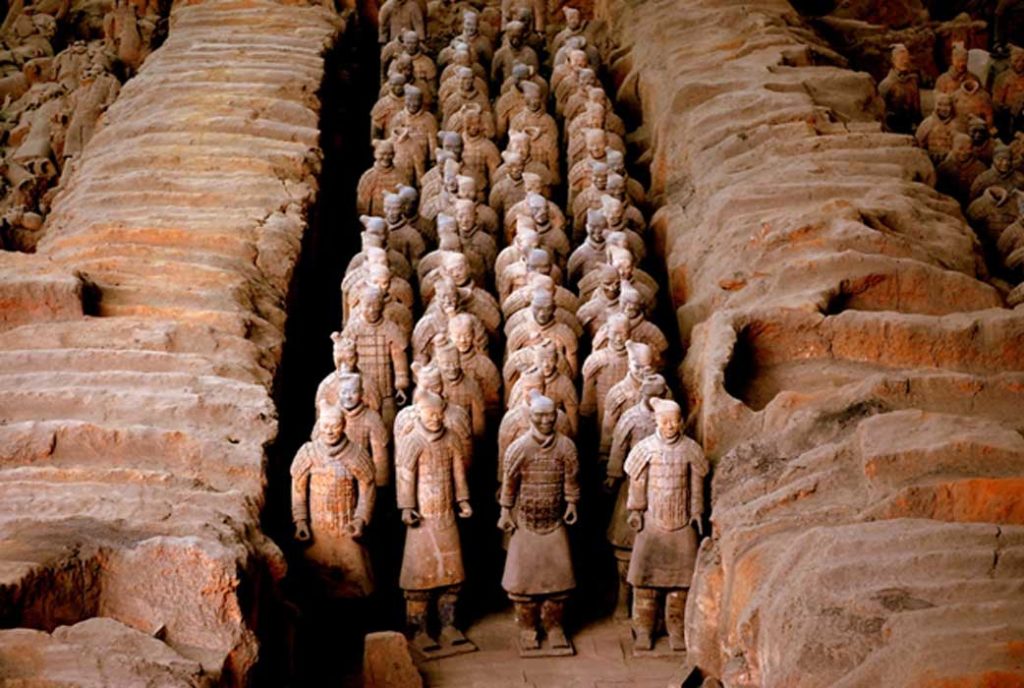 The warriors themselves are breath-taking. Each one has a different expression, different hair, and a recent study even revealed that no two ears are alike. The Warriors are in a huge hall, in three main pits, the largest of which is 230 meters (755ft) long and 60 meters (197ft) wide. This pit alone contains 6000 warriors.
There is more to see than rows and rows of dutiful soldiers, there are also horses, and there were once wooden chariots that have since decayed. The site is still being actively excavated.
It's best to go while children are at school, as days off and holidays see the number of native and overseas tourists swell, though you are guaranteed to have an amazing time, no matter how many people are there to see the historical site with you.
If your bucket list is full of incredible historical and ancient sites, this one has to be on your list. If you're looking for more bucket list ideas just like this one,go to Buckil.com to start your bucket list,or download the Buckil app, available on iOS and Android, to compile your bucket list.