If you love peace and you love water, then Scuba Diving is what you need to do. You forget all about gravitation and how it's holding you down and you feel mesmerised by the serene beauty of the world, underwater, that's how you enjoy scuba diving. The sport makes you wander through the water, and you also get to swim with fishes and harmless sharks! Though you might hear about scuba diving being a risky sport, but that's what makes it all the more fun.
Who isn't crazy about Scuba Diving?
Most people I know or have known through social media sites, are crazy about trying this sport. Scuba Diving has always been on the top of the bucket lists of most people and everyone wishes to experience a swim with the fishes. To experience the ultimate freedom and silence, many people are willing to dive underwater and meditate. The vast, wide ocean is full of mysteries and every one feels an undying need to be a part of the treasure island, at least once in their lifetimes. You might even find a wrecked ship down there, just by luck! So, if you're still contemplating on if you should include the sport in your bucket list, then what are you waiting for? Go ahead, and you won't be disappointed, I promise.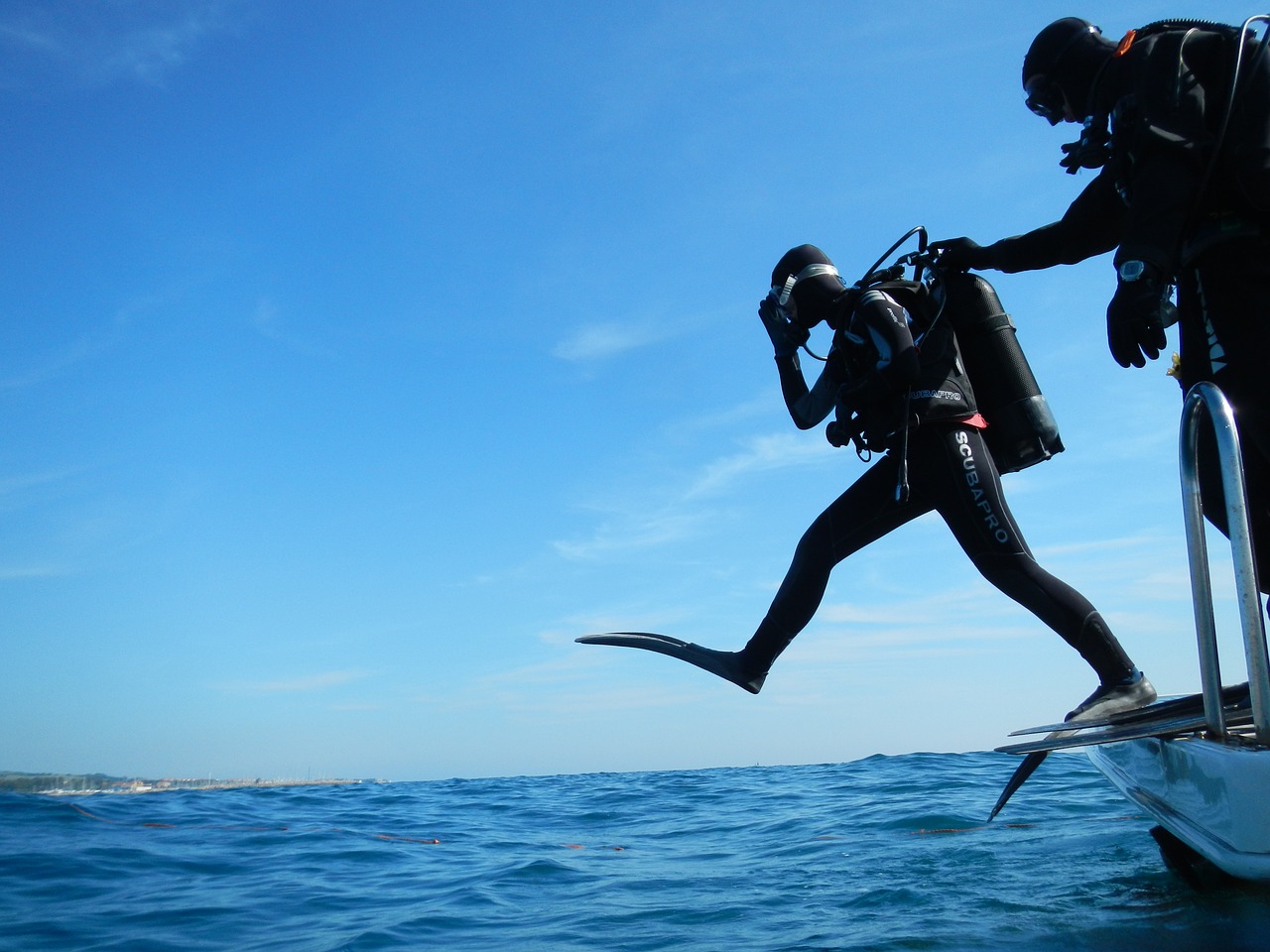 How to train a Scuba Diver!
There are several training clubs who provide classes and you can join one of those. Otherwise, you can appoint a personal diving instructor, and take lessons from your instructor. After the lessons, you have to pass the final exam and get your PADI which is a certificate for you to dive in open water. Few simple steps for you to tick off scuba diving off you bucket list. Once you're done with the training and getting your certificate, you're free to enjoy the world underwater. The experience of the silent world, and the blue tranquil ocean will take your breath away, but not in literal sense. You'd see corals, mushrooms, sharks and even various types of fishes underwater, and if you're really lucky, you might also get hold of some treasure chest there.
There's nothing to fear.
Many people are afraid of water, some have aquaphobia i.e. fear of water and getting drowned and also, losing breath. But, in scuba diving, you'd be safe and there's nothing to worry about. The training would day by day, lessen your fear and with the breathing apparatus, nothing would cause harm to you. Once you stop feeling the fear, you would actually start enjoying the environment and the beautiful sceneries. Scuba diving is a must inclusion in the bucket lists of everybody out there. It's an experience you would love to have and cherish for the rest of your life. Though it can get scary sometimes, but other than that, it's one of the safest sports ever. You won't be regretting one second of the entire experience, and swimming underwater, along with the fishes to give you company, is the ultimate enjoyment you must share.