Looking for unique bucket list ideas? You should definitely be adding this to your list: row like a gondolier through the canals of Venice. If a trip to Venice is on your travel bucket list (or even if it's not), this is an experience you won't get anywhere else in the world.
Venice, Italy, is a completely unique location. Venice is actually built on more than 100 small islands in a lagoon in the Adriatic Sea, and because of this has no roads at all, only canals, and in order to travel around Venice you have to walk around the winding alleys, or travel by boat, manually powered by gondoliers.
This is one of the best ways to appreciate Venice, but if you want to take a tour you'll have to pay dearly, especially if you want a gondolier who sings.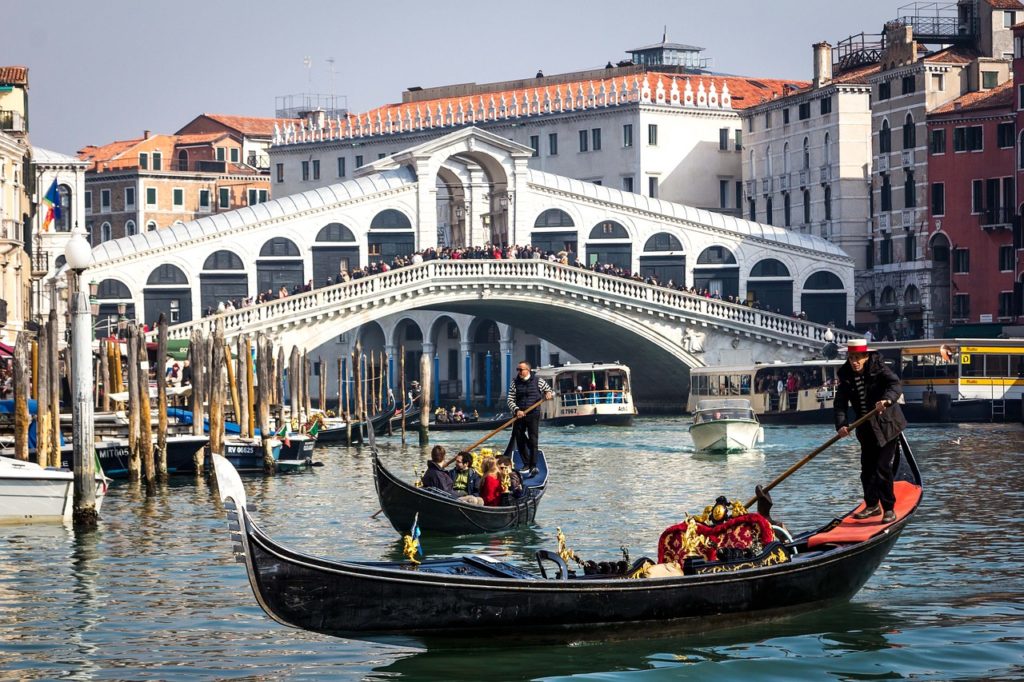 The solution (and possibly a better experience)? Sign up for a lesson with one of the companies there and take a lesson on how to row while standing up on the boat. Once you've got your balance and the hang of rowing, you'll be able to steer your boat all around Venice with your family or friends inside.
The lessons will set you back no more than the gondolier rides elsewhere in Venice (about 120 euros), and you'll have much more fun, and be able to say that you've done it! Venice is one of the most beautiful and romantic cities in the world, and if you want to experience it by boat, why not do it yourself?
While many think that the boats in Venice are "punted" (pushed along using the bottom of the canal) like in Cambridge and Oxford in the UK, this actually isn't true, instead, they are propelled using an oar (remo).
If you want to take a lesson, be sure to book in advance, and if the weather isn't in your favor most companies will reschedule your lesson for later in your stay. Ready to start a bucket list of your own? Click here to make your own bucket list online, or search for the Buckil bucket list app on Google Play for Android or the App Store for iOS.