If you're heading off to Italy at any point this year, visiting the Blue Grotto, also known as Grotto Azzurra, in Capri, must be on your 2019 bucket list.
The Blue Grotto is on Italy's Amalfi Coast and was once feared by locals for being a place where witches, spirits and other scary beings lived. Now, for many, the grotto is the main attraction for those visiting Capri. Inside the cave, the waters glow a beautiful yet eerie blue – as though something other than the light outside is causing them to glow.
So – how do you actually get to the grotto? Well, your first consideration is the weather. Unfortunately, the waters around the grotto can get dangerous in bad weather, so you'll only be able to get out to the grotto if the weather is calm, so if you can, have a couple of days in Capri so if you can't do it on your preferred day, you may get there on the next.
You've got two options; you can go to the Marina Grande and queue to get on a boat that will take you out to the grotto mid-morning, or you can beat the crowds, get out there in the early morning (the grotto opens as early as 8.30am) on your feet. Take a taxi out to the grotto and walk down, then pay to ride one of the little boats through the grotto.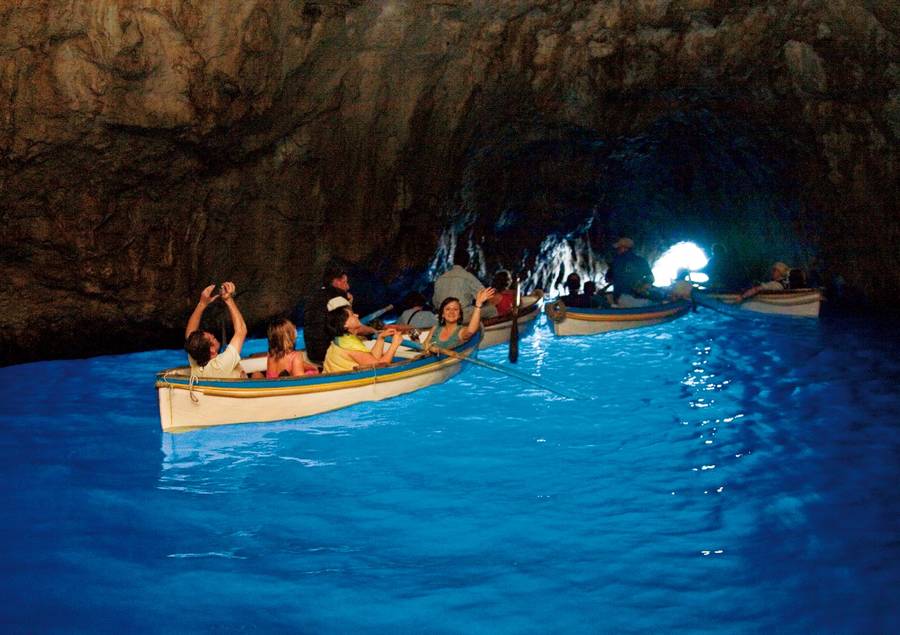 To fully appreciate the grotto experience, it's best to head off early, as some can wait hours in the sun before seeing the grotto – an experience that often lasts less than ten minutes.
It's best to go in understanding that the trip is short and that the sailors who take you in are a little, uh, cheeky, when it comes to how much they charge you or ask for in tips – so go in knowing you'll be there for the beautiful glowing blue water and a big tick off your bucket list.
If you're looking for more great bucket list ideas, we have a ton. Go to Buckil.com to find a ton of unique bucket list ideas and start your bucket list right there online. Plus,we have an app!Download the Buckil app, available on iOS and Android, to start planning your next travel adventure!