The Waitomo glowworm caves are the perfect addition to your bucket list – as not only are the glow worms worth the visit, but the cave is also covered in stalactites and stalagmites, and there is even a huge cavern that is host to acoustic music shows.
Glow worms are fascinating creatures, the flies have no mouths, and they only live up to 2 weeks after coming out their cocoons and are eventually devoured by their young. Despite their morbid lives, they are a must-see.
Images of the glow worms in the Waitomo caves never quite capture the incredible beauty of the worms in person, and at Waitomo, you see them from a boat gliding across the smooth black waters of the cave. They are so bright that you can see the people sitting around you in the boat, with no help from artificial lights.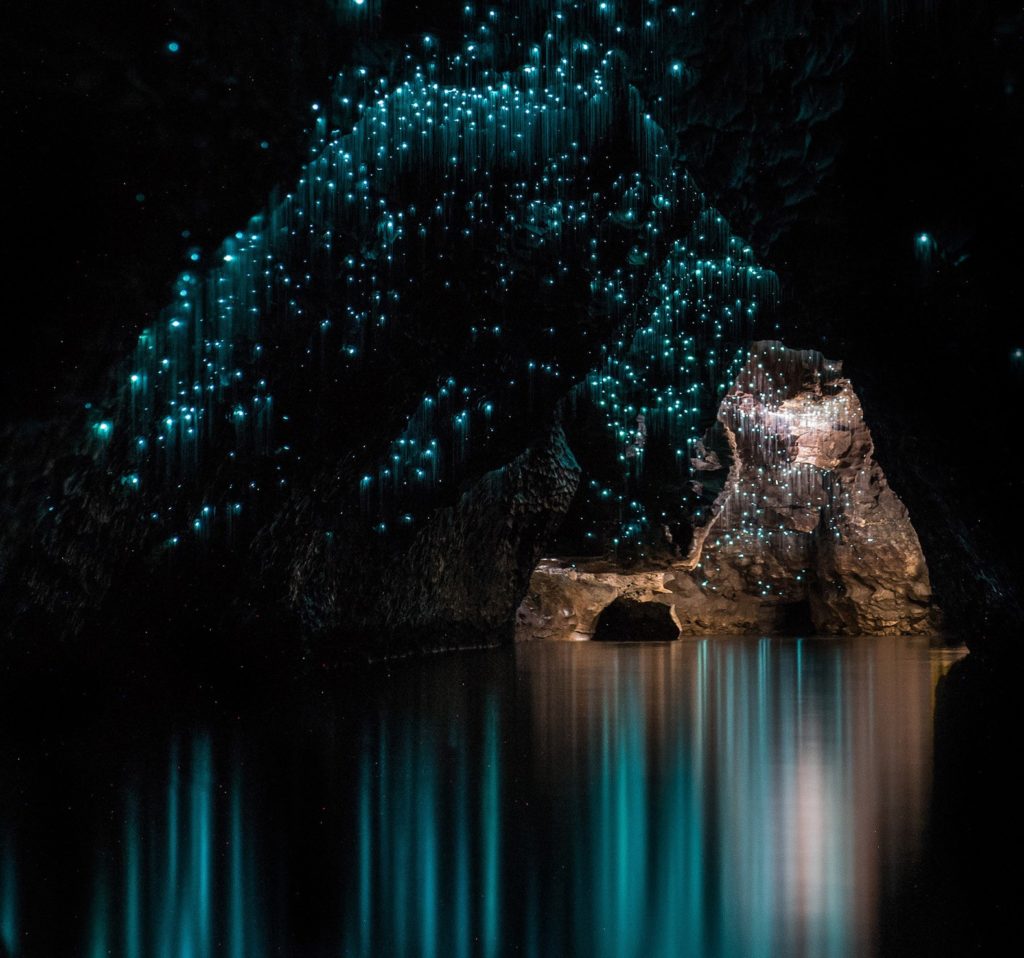 Waitomo caves can be enjoyed by all the family, and one child under 10 can get in for free with a paying adult from April through June. There aren't many places in the world where you can take this kind of magical boat ride through a cave that naturally glows and sparkles. There are stairs, and you need to be able to step into the boat, but those are the only physical requirements necessary.
If you plan to take the ultimate trip to New Zealand, Waitomo caves has to be on your list. If you haven't yet started your bucket list, you can do so on Buckil, and there you'll find plenty more ideas for your bucket list. You can also search for the Buckil bucket list app on Google Play for Android or the App Store for iOS.