A visit to the Maldives should be on any great traveler's bucket list. The Maldives, in the Indian Ocean, is a sovereign archipelagic nation, and comprises of 26 natural atolls (chain of islands), with over 1,000 individual islands. The Maldives has rightfully earned its place as one of the most beautiful travel destinations in the world.
If you search for images of a "perfect beach", it's quite likely that you'll find images taken here. The skies and waters are a perfect clear blue, the vegetation is green, and the plankton that grows on the beaches glows.
Most resorts are set on their own island, which makes for intimate and remote vacations. Though the Maldives is a Muslim country, which prohibits alcohol, the resorts are allowed to supply alcohol, so you'll find it there.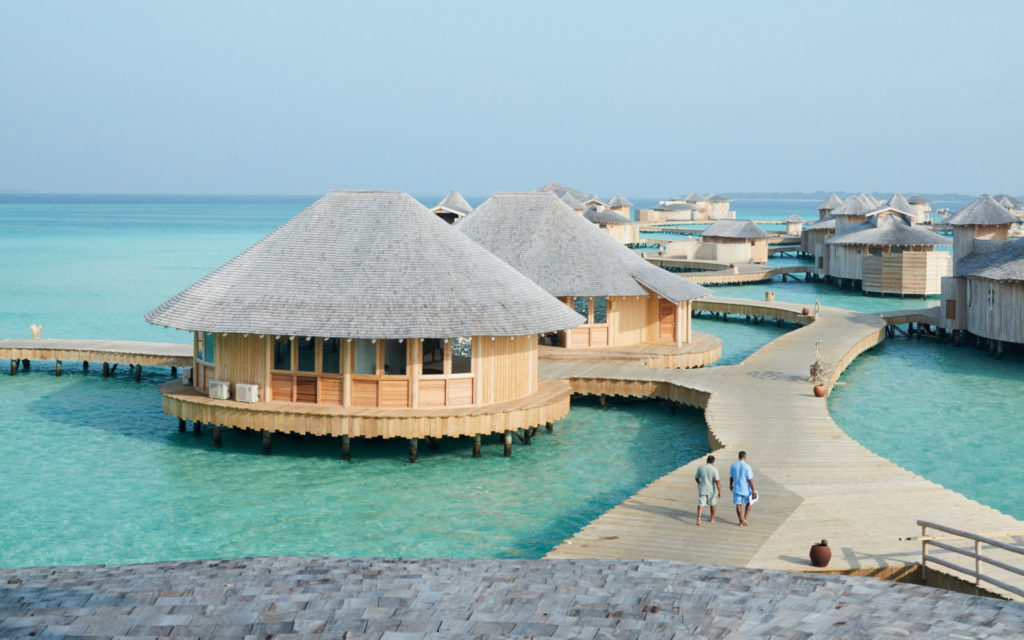 Activities include swimming with whale sharks (best between June and September), seeing and swimming with Manta Rays (same as above), exploring the islands, seeing the wildlife, scuba diving and snorkeling.
The weather here is nearly always good, and when it does rain it tends to be heavy for just a short time. Most people visit in the winter months, from December through April, so to get the most out of your stay, and to see the best wildlife, come during the summer.
The Maldives won't fail to impress any member of the family, so if you're looking for bucket list items for the whole family to enjoy, this is certainly one for the list. Stay in one of the "water villas" (the villas set out over the water) to get the most from your bucket list trip.
For more great travel bucket list ideas, and other ideas for all the family, head over to Buckil.com to start your own bucket list online, or download the Buckil app, available on iOS and Android, so you can see your bucket list on the go.