Ziplining is growing in popularity across the world, and if you're yet to try it, you absolutely should. Since you're here reading this article, we can assume that you also see the appeal – soaring through the treetops like a bird is a great experience, and while it's certainly a thrill, most don't find it to be scary at all.
It's a great activity for all the family to get involved in, and it's completely safe as long as you listen to all the rules. For the best experience, find a location that has a zipline trail, where you go down several ziplines. Kokanee Mountain Zipline in Canada has six long ziplines to ride.
Most zipline tours take about an hour and a half to two hours to complete, including the time it takes you to get harnessed up. Most locations require you to wear comfortable clothing and closed-toe footwear. There are usually no age restrictions, but instead, they work on weight. On average, you must be between 50 and 265 pounds, which is strictly enforced for safety. If you are worried, weigh yourself with all your clothes on to see if you might be too close to the limit.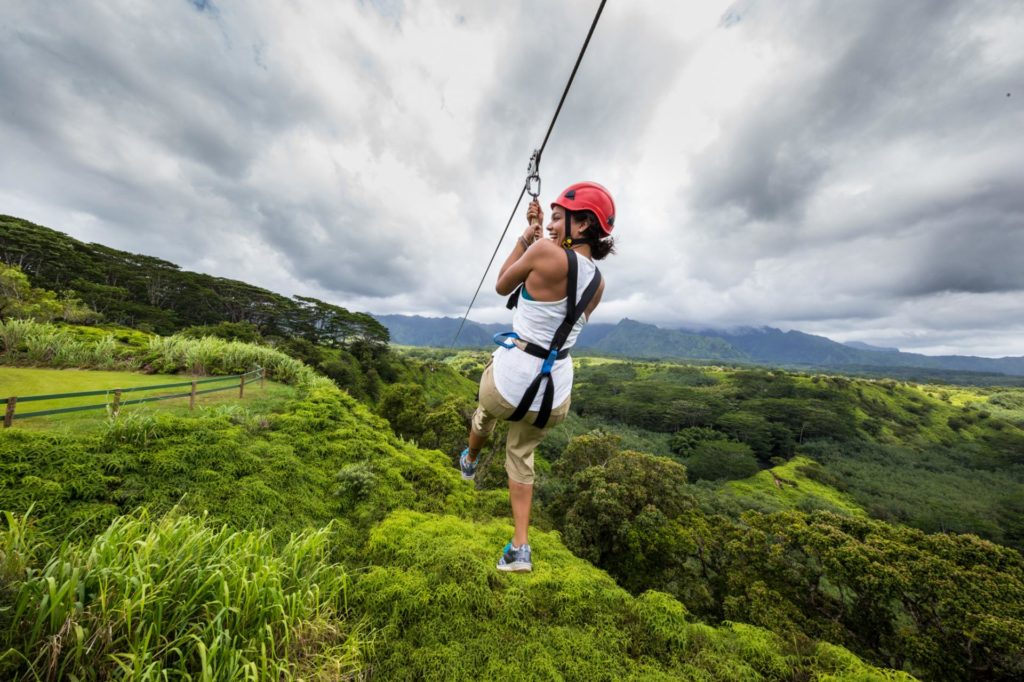 Ziplining is an accessible and budget-friendly activity and is a great choice for bucket lists to do with kids while school's out. However, if you want to kick everything up a gear, look into some of the more extreme ziplining experiences, like that of El Monstruo in Puerto Rico. The course starts 1,200ft above ground, and measures over 1.5 miles long! Riders reach speeds of up to 95mph while riding face first, like a superhero, through the air. There's a reason it's called The Monster!
In Mexico, you'll find the Ziprider, which held the world record for the longest zipline until 2018. At 8,350 feet long, you launch off at the edge of a canyon and ride across over a drop of over 1,450 feet. The zipline that took the record is the Jebel Jais Flight in the UAE. This ride is 9,284 feet (1.75 miles) long and riders reach speeds of close to 95mph.
For more great bucket list ideas for all the family, head over to Buckil.com to start your own bucket list online, or download the Buckil app, available on iOS and Android, so you can see your bucket list on the go.