If you're looking to fill your bucket list with plenty of fun activities, Zorbing almost certainly earns a place on that list. Zorbing, if you don't know, is a slightly strange concept, in that people strap themselves into a transparent ball (a "Zorb") that is filled with water (you are in an air pocket in the middle) and rolled down a hill.
The water sits between two layers, an outer layer that is rigid and an inner layer that is soft – that's where you crawl inside. The water in between the layers acts as a shock absorber. The person, or persons (you can fit three) inside shift about, but the zorbs don't pick up enough speed to cause any serious tumbling.
Zorbing was first invented in New Zealand back in 1994, though it took a decade or two to spread across the world. Now, you'll find Zorbing experiences almost anywhere in the world, so a quick Google search will almost certainly find a venue near you.
Because zorbing is much more gentle than you may first imagine, it's an activity that all the family can do, as long as you are reasonably healthy and don't have any disabilities that would make it unsafe for you to do so.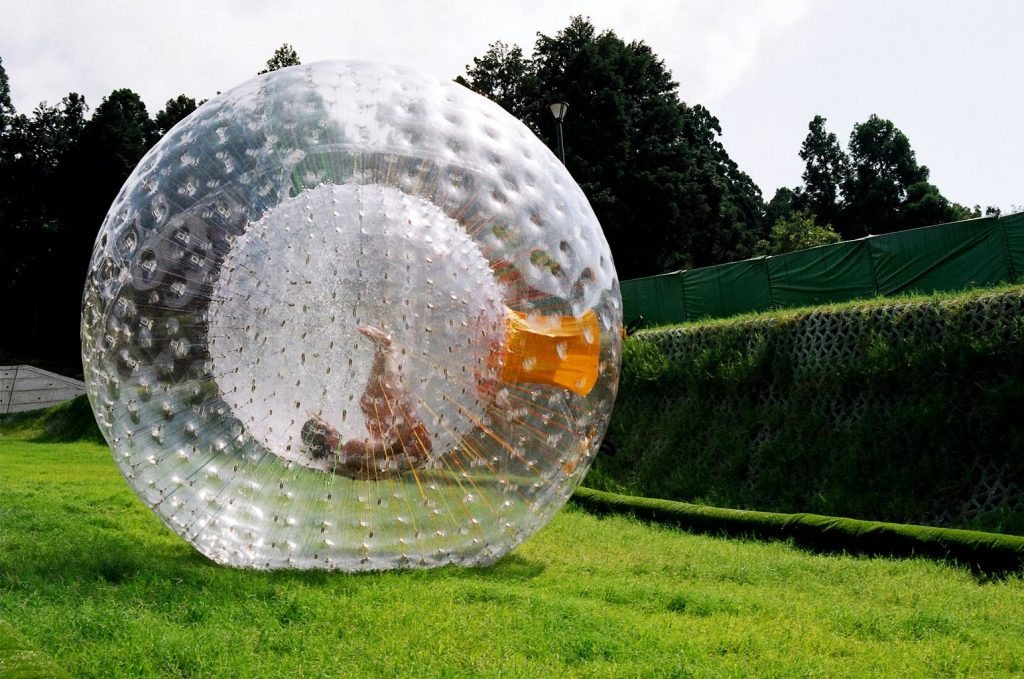 Once you reach the top of the hill you'll be rolling down, the staff will put the zorb in place, offer you some final advice, and then they'll help you inside. They may hand you a GoPro to record the experience, and then they will zip up the door.
In most cases, the zorb will start rolling down the hill, accelerating as it goes. On your first ride down, just experience it. The second time, you can try to beat a challenge – some people try to make it down the hill standing up the whole way – which is almost impossible!
Once you've ticked this fun bucket list item off your list, make sure you search our site for more fun-filled and family-friendly bucket list activities. If you're putting together your 2019/2020 bucket list, use our bucket list maker or download the Buckil app, available on iOS and Android, to take your bucket list with you everywhere you go.