The Ice Hotel in Sweden is a spectacular hotel made almost completely from ice that is rebuilt each year in the village of Jukkasjarvi, in northern Sweden, from ice taken from a nearby river.
It was first opened in 1990 and is now open yearly from December through April, and artists are invited to create different rooms and decorations from ice. Almost everything inside is constructed from ice, from the chairs and beds to the bar, the glasses, and an ice chapel where couples can be married. The hotel remains below freezing at all times, at about -5 Celsius (23 Fahrenheit).
The Ice Hotel now offers a year-round experience too, Icehotel 365 is a permanent ice sculpture that includes luxury suites and breath-taking art.
There's plenty to do during your stay at the Ice Hotel, some of which make perfect additional bucket list ideas. You can take part in an ice sculpting class, eat a wilderness dinner, see reindeer calves, go on a husky ride, ride a snowmobile, and other year-round and seasonal activities.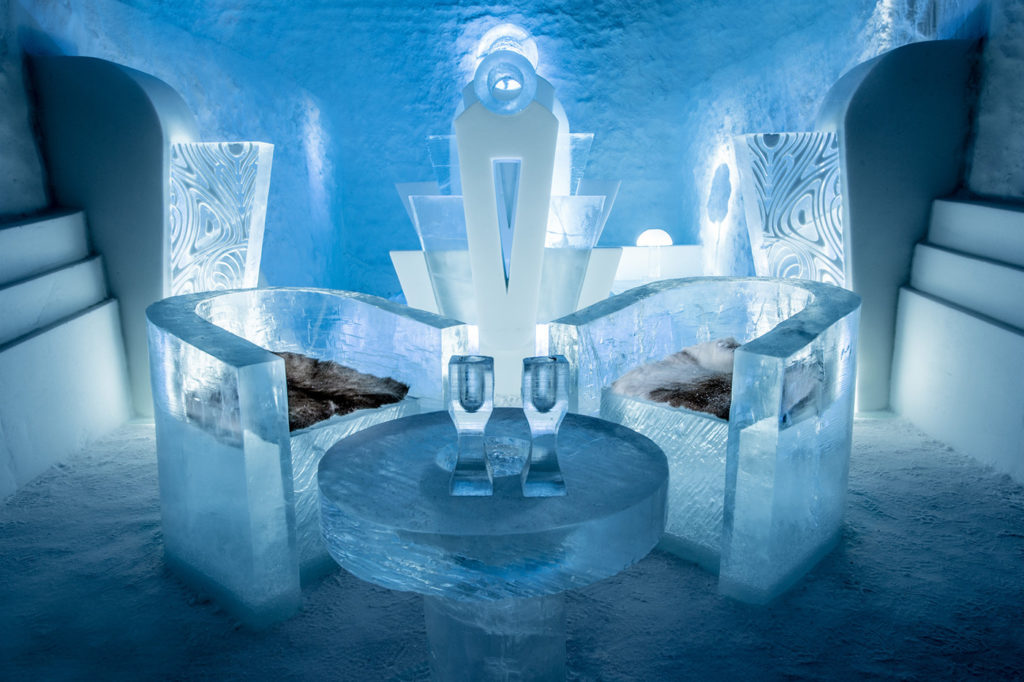 If you also have "see the northern lights" on your bucket list, you can see it from the Icehotel 360 from August through to December. For the more adventurous of you, you can go river rafting in the summer, go on a moose safari on horseback in the winter, or see the northern lights from horseback from November – early April.
If you pack the right clothes the low temperatures won't bother you too much, and the breath-taking scenery is certainly worth it!
Are you looking for more unique bucket list ideas? Make sure you check out Buckil.com to use our online bucket list maker, see what other people are getting up to, and to find more unique bucket list ideas. Alternatively, download the Buckil app, available on iOS and Android, to take your bucket list with you wherever you go.