Are you looking for something adventurous with an element of danger to add to your bucket list? Here's an idea for you: cage dive with great white sharks. Great whites are impressive apex predators that breed fear in many people – just look at movies like Jaws – but they are fascinating creatures that we only have the chance to get up and close with by climbing into a cage and allowing them to swim around us.
While it may not be an experience for everyone, many people want to see the creatures up close, or they want to face their fears by getting into the water and proving to themselves that they can do whatever they put their mind to.
The best place to check off this bucket list item is to head to Shark Alley, in South Africa (don't forget to check off some other bucket list items while you're there). There are a lot of different companies who will offer cage diving experiences, so be sure to look at reviews and book in with a reputable company to avoid getting scammed or going with a company you don't feel comfortable with – you won't be able to enjoy the experience if you don't feel safe.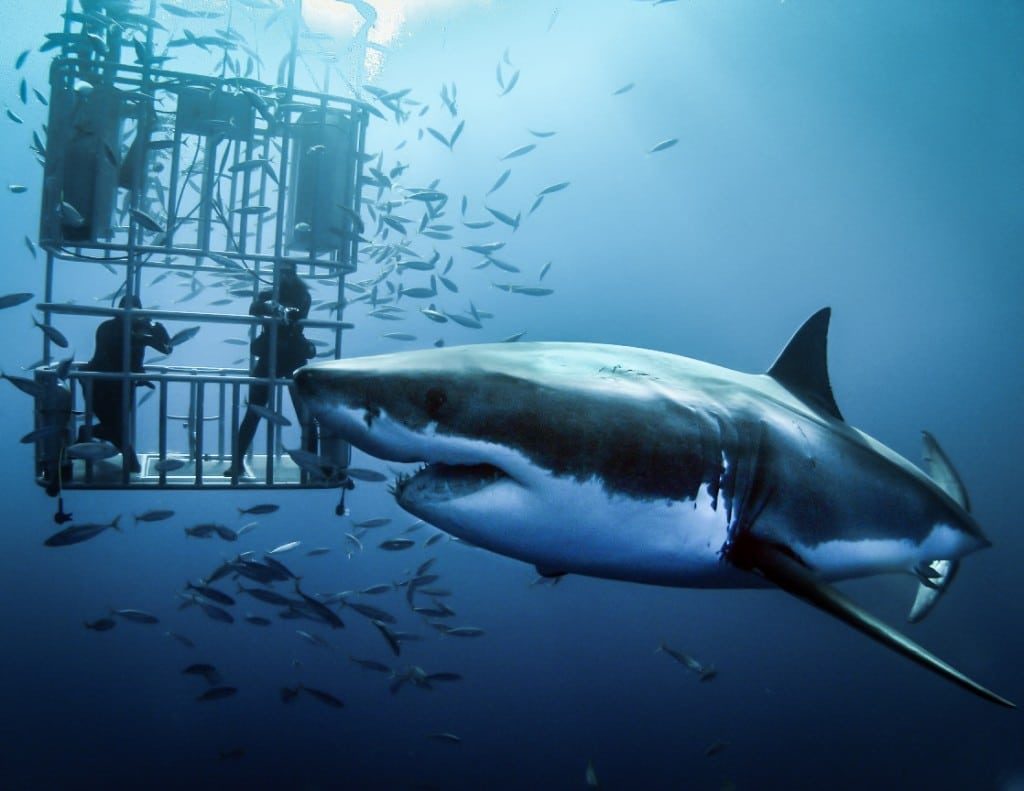 Remember seeing a shark isn't guaranteed; it's not a zoo, so if you fly to South Africa for the experience, give yourself a little wiggle room with multiple days.
What can you expect on the day? You'll go out on the boat, put on a full wetsuit, and then climb into the cage. The water will likely be much colder than you expected, but you'll be more interested in looking out for sharks than about the temperature of the water. Then, you wait. Some companies feed the sharks to encourage them to come close, whereas others will use other techniques.
When the sharks come by, you dive below the water and watch them swim by. A snorkel will help you stay below the surface of the water for longer, so check with the diving company to see if you can bring one along if they don't give you any equipment for staying below the surface of the water. The cage will keep you safe – sharks can't break into the cage, even if they try, but don't play chicken with your limbs unless you're willing to lose them!
If you want to check off an adventurous bucket list item, impress people you meet, and gain a new appreciation for one of the ocean's largest predators, add this to your list!
Do you have a Buckil bucket list yet? Start a list today and add cage diving with great white sharks to your list!