Who doesn't love a good pool? Pools can be found in backyards across the world wherever it is warm enough, but did you know that swimming is one of the oldest recorded human activities? Historians have found evidence of people swimming as early as 6000 BCE, and what better way to honor this history than by swimming in the world's largest swimming pool?
The world's largest pool is the Crystal Lagoon in Sharm El Sheikh, Egypt. The Crystal Lagoon is a whopping 23.83 acres in size according to the Guinness World Records, and it also holds the record for the largest man-made lagoon in the world. This "pool" is so large you can sale boats on it, and it's part of a complex of lagoons that totals over 250 acres – the size is mind-boggling!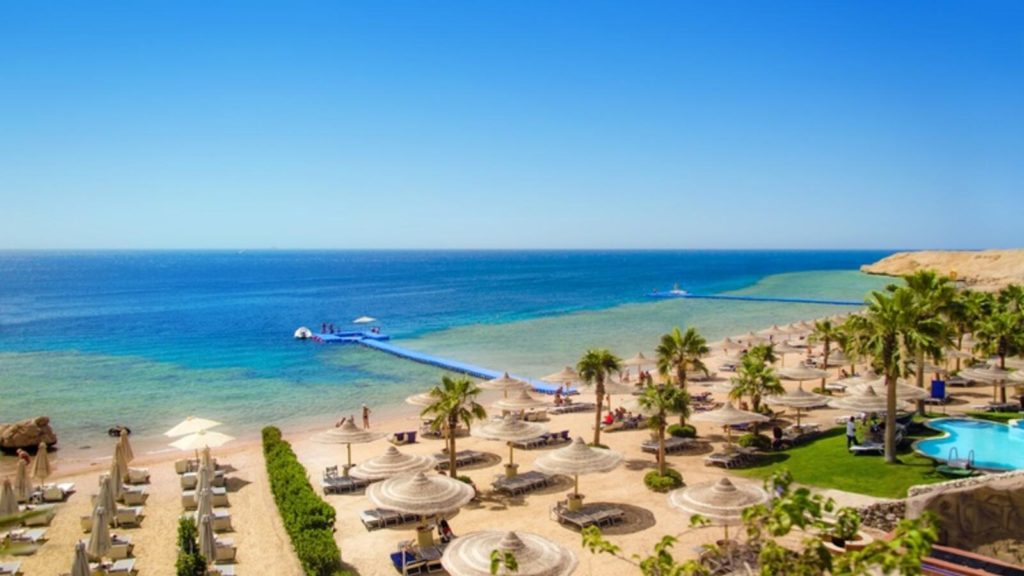 The Crystal Lagoons are full of brackish water (slightly salty), supplied by wells in the desert. Much like Las Vegas, the Crystal Lagoons in Sharm El Sheikh was built to be an oasis in the middle of the desert. The lagoons are surrounded by expensive real estate, so to swim in the lagoon you'd be best hiring or renting a holiday home nearby, or knowing someone who's home backs onto the lagoon.
There are other large pools you can swim in that are slightly less exclusive, but if you want to swim in the largest for your bucket list, this is the one!
If you're ready to put together your ultimate travel bucket list, you should use our online bucket list maker at Buckil.com. There, you'll find a ton of other great travel ideas for your 2019 bucket list, and if you want your bucket list on the go you need the Buckil app, available on iOS and Android, so you can add to your list whenever an idea strikes.