If you find true crime fascinating a visit to Alcatraz absolutely has to be on your bucket list. Alcatraz is the notorious island penitentiary that held some of America's most dangerous criminals.
The prison was in operation from 1934 to 1963, and was host to infamous inmates such as Al Capone, George "Machine Gun" Kelly, Robert Stroud "The Birdman of Alcatraz", and of course, the great escape of Frank Lee Morris, John William Anglin, and Clarence Anglin, which is still shrouded in mystery.
Many of the inmates at Alcatraz were well acquainted with the world of organized crime, had escaped from other prisons too many times, or were too volatile for other prisons to handle. Alcatraz was considered the "prisons' prison" as it was the last stop on the line for the most dangerous inmates who were most likely to find a way to escape.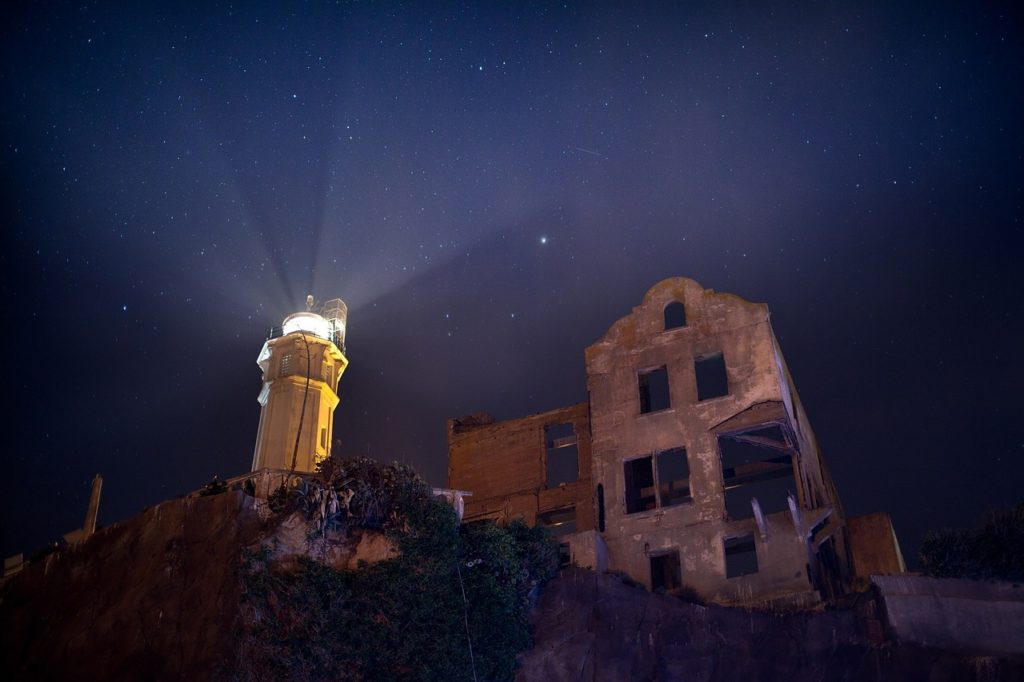 From 1969 to 1971 the island was occupied by Native Americans, which left visible reminders on the island that you can see as you dock, as a protest for Native American rights. They were forcibly removed from the island by the government, but many still consider the occupation a success.
To get to the island you need to buy a ticket with Alcatraz Cruises, the National Park's official concessioner. You should plan to spend a couple of hours exploring the island, and bring a light jacket or sweater even if the day is forecast to be warm and dry because the weather on the island is more unpredictable than on the mainland.
Alcatraz is open year round, though hours of operation vary depending on the time of year. The ferry departs once every half an hour from 9am, and tickets are often sold out, so it's best to book in advance, especially in the summer. Ticket prices vary depending on the time of day, but is generally between $30 and $40, unless you want to take a "Behind the Scenes Tour", which is more expensive.
If you're ready to put together your ultimate true crime or travel bucket list, you should use our online bucket list maker at Buckil.com, instead of writing it down on a sheet of paper or in a notebook that you'll inevitably lose. There, you'll find a ton of other great ideas, and if you want your bucket list on the go you need the Buckil app, available on iOS and Andriod, so you can add to your list whenever an idea strikes.