The stunning Phi Phi Islands are a must for any travel bucket list. Known as Koh Phi Phi in Thailand, they are one of the very best attractions to see in southern Thailand. The Phi Phi Islands consists of six islands, all with similar names: Koh Phi Phi Don, Koh Phi PhiLeh, Koh BidaNok, Koh BidaNai, Koh Phai (Bamboo Island), and Koh Young (Mosquito Island).
Koh Phi Phi Don is the only inhabited island of the six – but there is still plenty to do and see on and around the Phi Phi Islands. Koh Phi PhiLeh is the second largest island, and is uninhabited but for a few rangers. The island has a popular and beautiful beach called Maya Bay, which was the location for the 2000 Leonardo Di Caprio movie, The Beach.
Koh Phi Phi Don, the largest of the islands, is shaped in an "H" with the main village on the middle bar, which is just a 100m (328ft) stretch of sand between Dalum Bay to the north and Tonsai Bay to the south. The rest of the island is covered in jungle, with Phi PhiView Point to the west of the village. This viewpoint is a must-visit and is sure to give you the perfect photos for your Instagram feed.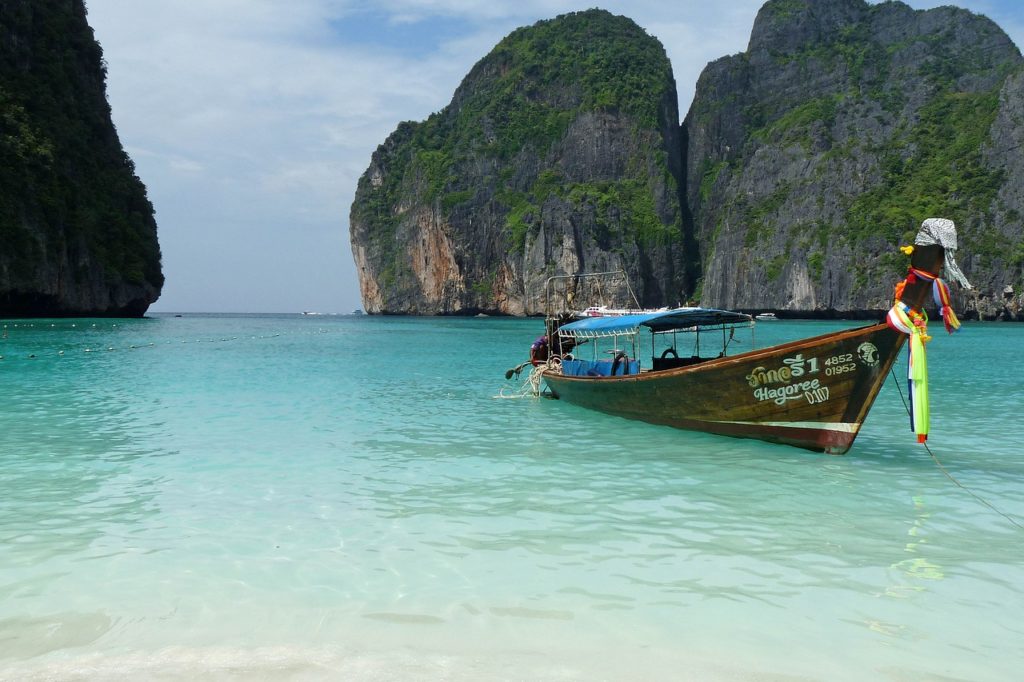 Bamboo Island is 5km (just over 3 miles) northeast of Koh Phi Phi Don and is a slice of paradise. The tiny island is surrounded by white sandy beaches, and the center is covered in a lush jungle full of the bamboo trees that gave it its name. During the day, the island is host to snorkeling activities, as it is surrounded by beautiful coral reefs.
When you've had enough of exploring the islands by the beach, there is a whole lot to do out on the water. Speedboat tours will show you around the islands, where you can explore the caves, see the exotic wildlife, and swim with sharks.
If you're ready to put together your ultimate travel bucket list, you should use our online bucket list maker at Buckil.com. There, you'll find a ton of other great travel ideas for your 2019 bucket list, and if you want your bucket list on the go you need the Buckil app, available on iOS and Android, so you can add to your list whenever an idea strikes.