Dubrovnik is a beautiful city in southern Croatia, on the Adriatic Sea that is growing in popularity as a vacation and bucket list destination, due to its stunning location and 16th century architecture. In 1979 it became a UNESCO World Heritage site, and with good reason.
A trip to Dubrovnik will see you wandering down limestone streets, admiring the baroque buildings, standing on the shore looking out at the glittering Adriatic Sea, or feeling like you've stepped into a historical or fantasy novel as you walk along the city's walls.
After a horrific shelling in 1991 by Serbia, the city bounced back, and any visit should be full of history and culture. Of course, one of the most popular activities to do is to take a walk around the city's walls and forts. You'll see a great view over the city and out to sea, but you'll also be able to see the extent of the shelling damage in the bright terracotta that had to replace the old destroyed rooftiles. The initial wall was built in the 9th century and then added to in the 14th century to be what you see today.
To see more about the fighting in the Balkans in the 1990s, go to War Photo Limited to see an important exhibition of Wade Goddard's war photography from that time. It intends to reveal the horrific realities of war in modern times, and it covers a number of conflicts from those years.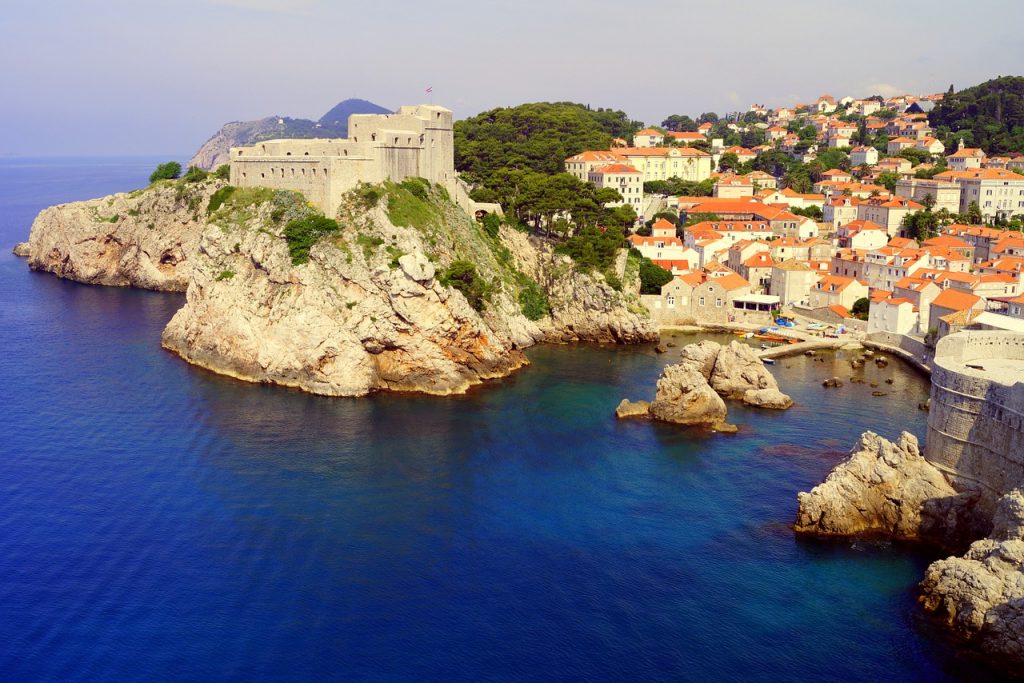 Another must-see attraction is Lokrum, a lush forest island visible from Dubrovnik's shore and only 10 minutes away by ferry. The island is home to a large medieval Benedictine monastery, which now houses a restaurant and a display about the island's history, including some information on the Game of Thrones filming that took place on the island.
As in any great city, the food you find here is varied and delicious. Try Croatian, Mediterranean, great local seafood restaurants, as well as food from around the world like Japanese, and other Asian fusion.
If you're looking for more great locations to add to your ultimate travel bucket list, we have great resources and tools to help you put your bucket list together. Use our bucket list maker or download the Buckil app, available on iOS and Android, to take your bucket list with you everywhere you go.