Portofino is a place you'll find on any great travel bucket list – why? Because Portofino is one of the most beautiful towns on the Italian Riviera and has something to offer absolutely everyone.
Portofino is a picturesque fishing village on the coastline, southeast of Genoa. If you look at photos of Portofino, you'll see rows of pastel-colored houses, mixed with high-end boutiques, fresh seafood restaurants, a 16th century fortress, and a harbor lined with super-yachts.
Yes, Portofino is a popular vacation spot for the rich and famous, but that definitely doesn't mean that it cannot be enjoyed by any traveler. The beautiful town was once known as Portus Delphini (Dolphin's Harbor).
One major attraction of Portofino (beyond the incredible fresh seafood it has to offer) is Castello Brown, the 16th century fortress that is now a museum. The castle was the home of Yeats Brown, the British consul to Genoa in 1870, and has prime real estate on a hill overlooking the village. It can be reached via a path near the Botanic Garden (which is also worth a visit).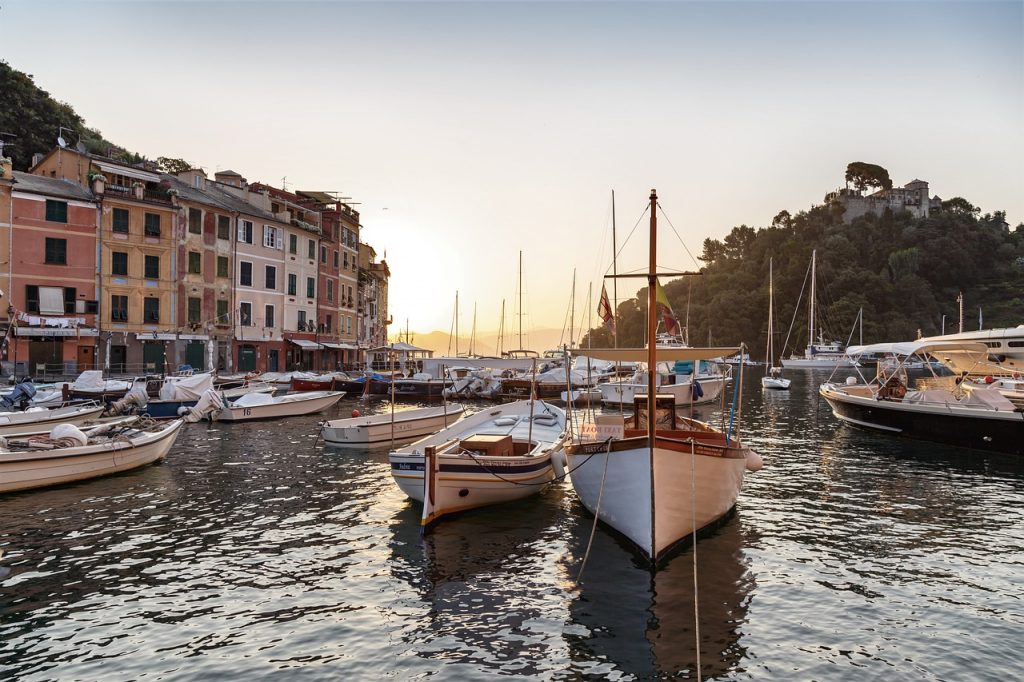 Despite the tranquil vibe of the village, Portofino hasn't always had an easy history. The Benedictines established a monastery in the 15th Century where the Hotel Splendido now stands, but they were forced to abandon the building after repeated raids by pirates only a century later. In the 1800s a British family restored it as a summer villa, and that's when British aristocrats first started making Portofino popular.
Despite a large number of visitors each year and the expensive yachts docked in its harbor, only 500 people live there full-time. These families fish, own stores, hotels, restaurants, and some commute to Genoa, or are now retired.
If you want to beat the crowds, the best time to come to Portofino is in the spring and fall, when the climate is temperate, but if you want to experience the summer heat and the beauty of the town in full bloom, come in the summer.
Looking for more great travel destinations for your bucket list? We have a ton more great locations on our site, where you can also plan your travel bucket list using our bucket list maker, or you can download the Buckil app, available on iOS and Android, to take your bucket list with you everywhere you go on your travels.