If you tell anyone you want to add "swim in Jellyfish Lake" to your bucket list, they'll probably look at you like you just told them you want to add "cut off a toe" to your bucket list. Why would you want to swim in a lake full of jellyfish?
While Ongeim'lTketau in Palau, Micronesia is indeed full of jellyfish, the jellyfish are "relatively harmless" because their stings are very light. Micronesia contains more than 800 islands that lie 800 miles southwest of Guam. It's well known for its snorkeling and scubadiving.
There are a few rules for swimming with the jellyfish here, most of which you won't find difficult to abide by. Don't hold the jellyfish, don't kick them, and don't take any out of the water. The most alarming of the rules is to not scuba dive for your own safety (why not?) and to enjoy the magic of the creatures, as long as you make slow gentle movements.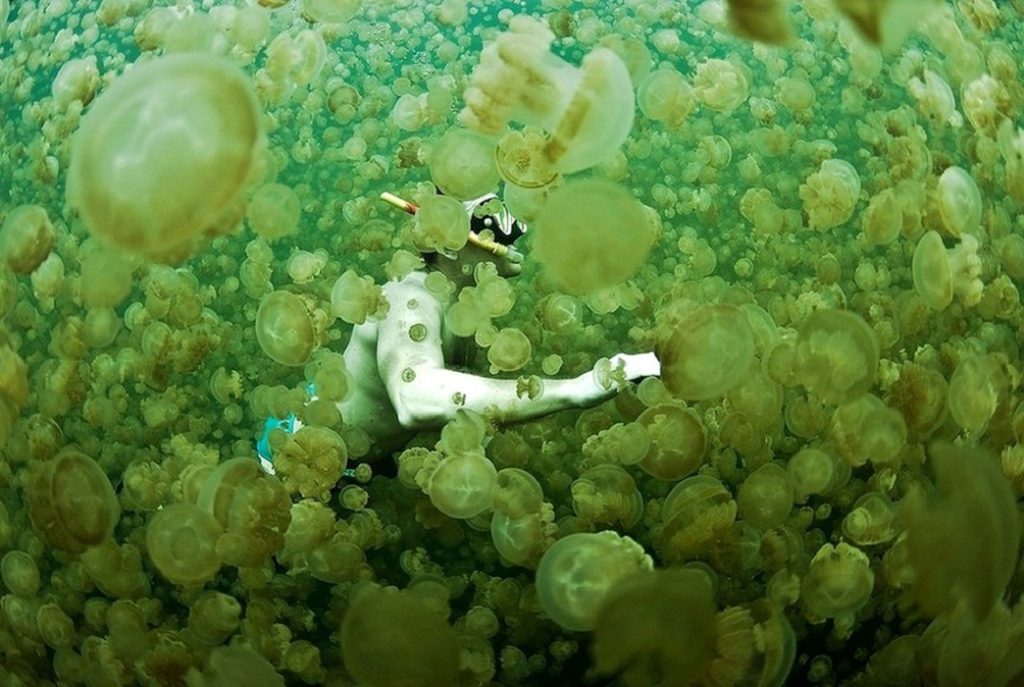 When you get there you'll be told to swim out into the sunlight, as the jellyfish-like to be where the water is warm. There, you'll find a swarm of jellyfish that feel smooth on top, and who's stings really don't hurt.
To get to Jellyfish Lake you need to get to Koror, that is serviced by Palau International Airport. To get here, you need to fly out of Guam, Manila in the Philippines, Seoul in South Korea, Taipei in Taiwan, or Tokyo in Japan. Engish is widely spoken in Palau so you won't have trouble getting around, and they use US dollars so it's easy to pay in cash.
For more unique bucket list ideas,and more great travel bucket list ideas, head over to Buckil.com to start your own bucket list online, or download the Buckil app, available on iOS and Android, so you can see your bucket list on the go.