If you've never thought of it before, going night snowboarding will either seem like something you just have to try, or something so stupid you wouldn't ever do it. Since you're here, we're going to assume you're the former, and that you're always up for a new challenge.
Flying down a slope during the day when you can see everything around you is scary enough, but when you are surrounded by the dark beyond the reaches of your flashlight, it can seem downright terrifying. However, if you're an accomplished boarder, this might just be the bucket list activity for you.
If you're at a resort and plan on heading out, first make sure you aren't invalidating the resort's insurance – essentially, double check that you aren't accosted by security for doing something they don't want to be a part of. If possible, use a slope you are extremely familiar with, but if you aren't near home make sure you study the trail map extensively.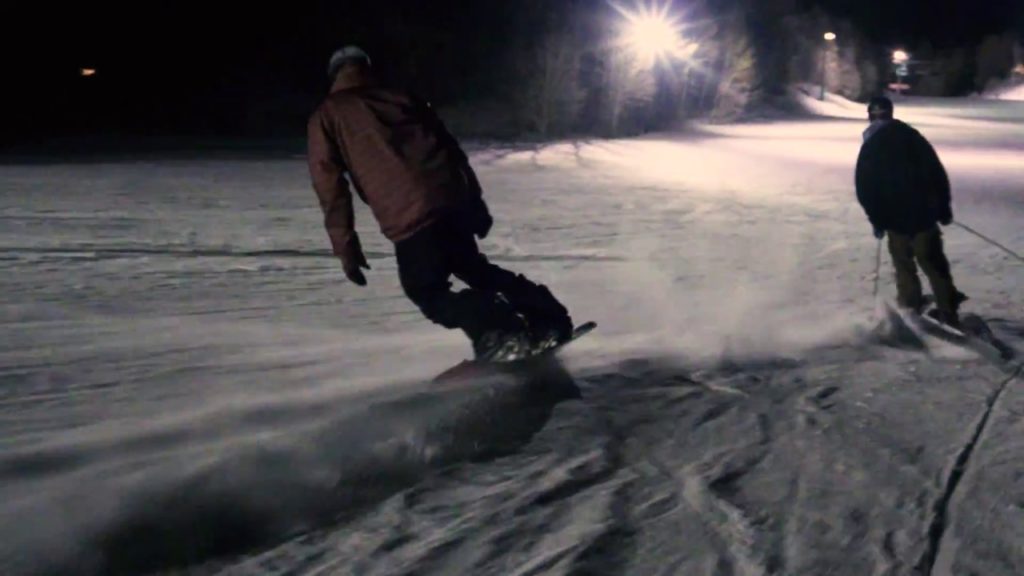 Don't head into it lightly – while boarding at night is sure to be a ton of adrenaline-fueled fun, you need to be dressed appropriately (it's much colder boarding at night than it is in the day) with a way to contact someone if it goes wrong or if you get lost. Use a high-powered light to guide your way, and remember that some areas of snow may turn icy at night.
The best and safest way to go night snowboarding is to join in with a resort's night snowboarding session. Many resorts actually hold sessions after dark, and this will be the safest and easiest way to kick things up a notch.
Are you looking for more adrenaline-fueled activities for your bucket list? Head over to Buckil.com to find more great bucket list ideas, start your own bucket list online, or download the Buckil app, available on iOS and Android, so you can see your bucket list on the go.