Who doesn't love adventure sports? Almost everybody is into adventure sports these days. They have become commercially popular and people from all over the world come to try some of these out. This sport is also known as aerial rope slide, flying fox and zip wire. It's one of the most popular adventure sport and it's not going anywhere anytime soon. And since it is so popular, you can go and try out zip lining in almost any country. This is great because of two reasons. You don't have to go to some distant location which would cost you a lot of money and you can strike off zip lining from your bucket list.
Things to know before taking a zip line tour
This sport is the nearest thing to flying and you will surely have an exhilarating experience. But there are a few things you need to remember before you go zip lining. You should avoid wearing baggy clothes as they could interfere with the zip line and hinder your amazing experience. Slippers should be avoided at all costs. And always choose a professional tour guide and don't go about trying this yourself as the guides know how everything works and should you run into trouble, the guide will be there to help you out. Sometimes people like to push themselves to the limit, this might be a good thing but in this case its best not to push oneself too far as there are some health limitations. You have to be fit and healthy otherwise your health might cause some serious problems. So before you decide to add Zip Lining to your travel bucket list, make sure that you're in peak physical condition.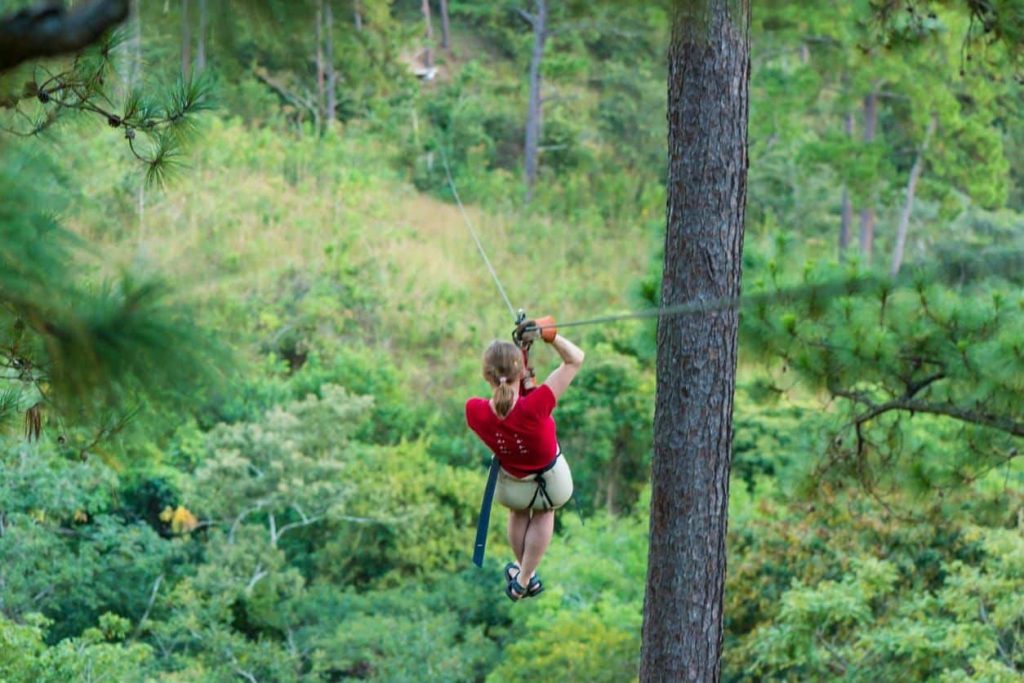 Places that offer zip line tours
As it is mentioned before, there are many places where people can have a zip line experience. South Africa is one such place where you can try this out. This zip line is in Cape Town and it offers an amazing view of the topography of South Africa. It is 2.3km long and is probably the longest zip line in South Africa. But if South Africa is too far off for you then there's another one in Sasquatch Canada. It is also a very long zip line but it's only open during the summer. There a lot of ways by which you can reach the launch pad. India also has many tour companies who run zip lines. Kikar lodge which is in Punjab has the longest zip line of South Asia. Neemrana which is located outside of Delhi also has a zip line. The zip line in Rishikesh offers the possibility of Zip lining 200 meters above the river. If you're wondering how to make a bucket list then you should consider downloading the bucket list app as it will teach you how to make one. There is a contest going on where you can upload your bucket list and if you're lucky then you might get to win $500. It's really easy. Downloading and registering yourself is all it takes.